Listen to podcasts of interviews about our programmes from Near FM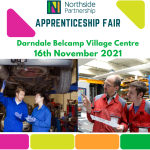 Apprenticeships in Logistics
Following our Apprenticeship Fair, Donie spoke with Anna Gorecka, Apprenticeship Project Manager with the freight Transport Association of Ireland, to discuss the very wide and varied apprenticeships available within the Logistics industry in Ireland.
(22th November 2021)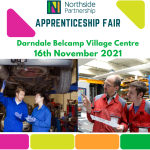 Darndale Apprenticeship Fair
Apprenticeships allow participants to earn while they learn, without student loans or fees – and they are proving an increasingly popular way to continue in education without going to college.
Structured training programmes allow apprentices work towards a qualification and gain the skills and knowledge needed to succeed.
The Apprenticeship Fair in the Darndale Belcamp Village Centre brought together employers, trainers, apprentices and students to explore what apprenticeship options are available in the area.
Donie Tarrant spoke to Paul Hayes, Education Coordinator with Northside Partnership who  coordinated the event; Conor Grey of Mercury Engineering; Dermot McCrudden from The Discovery Centre; Caroline Kinsella from ESB Networks along with one of their 2nd year apprentices, Cameron Murphy; and Guidance Counsellor with Colaiste Dhulaigh, Brian Comerford
(16th November 2021)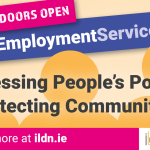 Local Employment Service – Why Proposed Changes Don't Make Sense
Pay-per-placement turns people into commodities. Employment staff then try to find people who are closer to employment in order to reach targets. It is not a successful model for long term unemployment.
Here's a fascinating panel discussion about the Local Employment Service scheme and the proposed changes to it, featuring Paul Rogers, CEO, Northside Partnership; Dr. Michael McGann, Marie Sklodowska-Curie Research Fellow in the Department of Sociology and Social Sciences Institute, Maynooth University; and Lisa Bornemann, LES Coordinator on Near FM. The panel is chaired by Declan Cahill. (20th October 2021)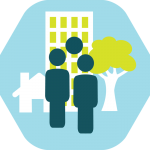 Developing Community
Dearbhail Butler from the Developing Community team at the Northside Partnership joins Donie Tarrant to explain the idea behind the programme, how it looks at ways of creating community, connecting with others and contributing.. (27th September 2021)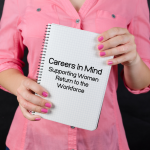 Careers in Mind Builds Confidence in Women Who Want to Go Back to Work
Ger Nolan from the Northside Partnership's Careers in Mind programme and Denise Smith, past participant, join Donie Tarrant to discuss the Careers in Mind project and how it built one woman's confidence to get a job. The women on the programme have gone on to engage in training courses/Further Education or secured part-time or full time employment.  (6th September 2021)
Careers in Mind Builds Confidence in Women Who Want to Go Back to Work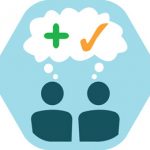 Advantaged Thinking in Northside Partnership
Niamh McTiernan, Director of Services in Northside Partnership speaks to Adrianne Murphy about how the Advantaged Thinking philosophy is at the centre of everything we do. (27th July 2021)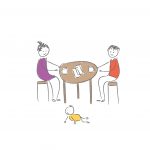 Preparing for Life Home Visiting Programme
Caroline Creagh, Preparing For Life Home Visiting Mentor with The Northside Partnership and Niamh O'Shaughnessy, mother & PFL Home Visiting Programme Participant join Donie to discuss the massive benefits of the Preparing For Life program on families with new babies. (10th May 2021)
Preparing For Life Home Visiting – Caroline Creagh & Niamh O'Shaughnessy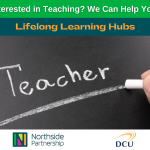 Lifelong Learning Hubs
Elaine Davis, of our Education team, and Ryan Ó Murchú join Donie to talk about the supports available to students who are thinking about becoming Primary School Teachers through our Lifelong Learning Hubs. (1st November 2021)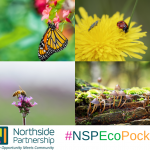 Eco Pockets in Northside Partnership's Coolock Garden
James Hill, who has developed a project called Eco Pockets, joins Donie Tarrant to explain how they have created a garden in Coolock focused on biodiversity. There will be planting to support bees, butterflies, fungi and insects, sod seats and a gazebo where people can gather. In the long run they will be able to deliver classes to schools on biodiversity. (12th July 2021)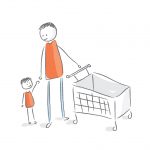 Preparing For Life's Parenting Programmes
Linda Pickett discusses Preparing for Life's Parenting Programmes, in particular Triple P Positive Parenting Programme (5th July 2021)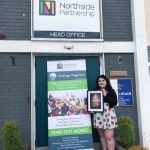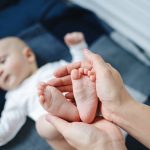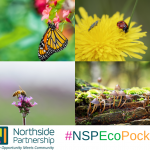 Ecopocket Update with Community Employment and Tús Participants
Gerald Durney and Keith Burn from our Tús and Community Employment schemes join Donie Tarrant to talk about working in horticulture and an update on our Ecopocket project. (18th October 2021)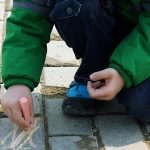 National Childcare Scheme
Leah Russell, Early Years Programme Coordinator with Preparing For Life, joins Donie Tarrant to speak the National Childcare Scheme and how it disadvantages parents who are not working. (4th October 2021)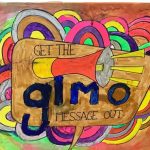 Get The Message Out – There is Another Way Launch
Deborah Morgans of EDIT (Edenmore Drug Intervention Team) and Ger Redmond, Professional Athlete join Donie Tarrant at the launch of GTMO.
Following a rise in crime and drug-related activity in north east Dublin, local community
groups have come together to launch a new initiative called Get The Message Out – There is Another Way.
The aim of the initiative is to inform young people and their families that there are
alternatives to drugs and crime and that supports are available to them to avoid or exit this lifestyle. (13th September 2021)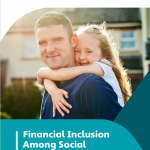 Young Community Leaders
Kathleen Murphy, Young Community Leaders Co-ordinator and  Rachel O'Kelly, Young Community Leaders graduate and co-facilitator from the Young Community Leaders at the Northside Partnership join Donie Tarrant to discuss the project. (17th May 2021)
Young Community Leaders with Kathleen Murphy and Rachel O'Kelly
Money Made Sense
Angela Shafer from the Northside Partnership and Margaret Deegan, MABS Financial Coach join Donie to explain all about Money Made Sense at a time when we are being told that there is €14 billion on deposit in the countries financial institutions. (29th March 2021)
Money Made Sense with Angela Shafer and Margaret Deegan – Listen Again
Preparing for Life Perinatal Services
Public health nurse and lactation consultant, with Preparing for Life at the Northside Partnership, Niamh Lohan, speaks to Donie about Preparing for Life's perinatal services i.e. Antenatal Care & Education, Breastfeeding Support and Baby Massage. (3rd February 2021)
Perinatal Services with Niamh Lohan – Near FM – Listen Again
Social Enterprise
Angela Shafer from the Northside Partnership tells Donie about the Social Enterprise program and explains what Social Enterprise is, who can get involved and what supports are available. Of course, Near FM itself is a great example of social enterprise. (27th January 2021)
Angela Shafer from the Northside Partnership – Near FM – Listen Again