We Can Quit – stop smoking programme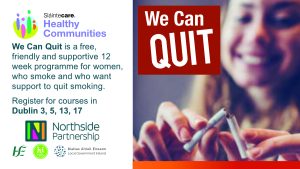 We Can Quit is a free, friendly and supportive group programme for men and women aged 18 and over, who smoke and who want support to quit smoking.
The evidence suggests that if you commit to quitting and staying quit for 28 days, use behavioural support such as the support offered within this programme as well as stop smoking medication, you are five times more likely to quit for good.
The programme is delivered in the community by trained facilitators through group work and peer-led support in the Dublin 3, 5, 13 and 17.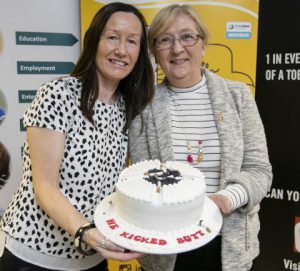 During the programme you will be supported to quit smoking by:
expertly trained community facilitators who are trained by the HSE as Stop Smoking Advisors,
the peers in your group and
a local community pharmacist.
The programme provides:
Weekly group support sessions, led by two community facilitators who are trained as stop smoking advisors (a minimum of 7 weeks programme with each session lasting approximately 1.5 hours)
One-to-one support from the community facilitators (a support phone call or text message during the week)
12 weeks supply of free stop smoking medications
All of the community facilitators are fully trained by the HSE as Stop Smoking Advisors. They will be able to provide you with the behavioural support that you will need on your journey, as well as advice and information on the stop smoking medications.
The courses can be delivered as female only, male only or mixed gender programmes.
The programme is being offered by Northside Partnership in partnership with the HSE.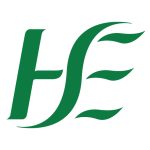 The We Can Quit model takes a holistic approach to smoking and health and incorporates elements of healthy eating, stress management and self-care that supports individuals on their quit smoking journey.
The next course is: April 3rd 2023
We Can Quit Programme (office.com)