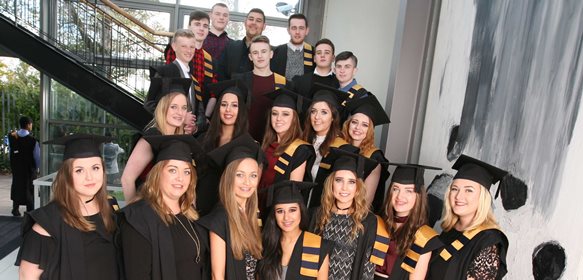 Young Community Leaders (YCL) is a 10-month programme running from September to June for young people aged 16 – 25 from the Northside Partnership catchment area.
YCL aims to:
Enable young people to develop practical skills for personal, work or student life
Give young people the opportunity to use their energy and talents in the community
Offer support from other young leaders
YCL helps young people to develop the following skills: communication and organisation; critical thinking and problem-solving; personal effectiveness and goal setting; restorative practice and conflict resolution.
On completion, YCL participants are awarded the Foundation Certificate in Youth Leadership and Community Action. Accredited by NUI Galway, this is equivalent to Level 6 on the National Qualifications Framework  and is worth 15 ECTS (European credit transfer system) credits.
Since we ran our first Young Community Leaders programme in 2011/2012, more than 140 young people have completed the programme. The participants say that they grew in confidence and self-belief, learned how to be effective leaders, became more involved in their communities and made new friends. 20 people signed up for the 2017/2018 programme.
What our graduates have said about the programme:
"Without YCL I would not be close to the person I am today. It has changed the way I see things and the way I live my life day to day."
"I think YCL is brilliant. It opens young people's minds up to the wider world. It helps them to think critically, but it also focuses them on their own little world. It makes them look at who they really are and reflect on their own thoughts and feelings."
"This has by far been the greatest year of my life thanks to all the amazing new people I've met and the opportunities that have come my way … wouldn't change a single second of it! So thanks to all of you for being so amazing!"