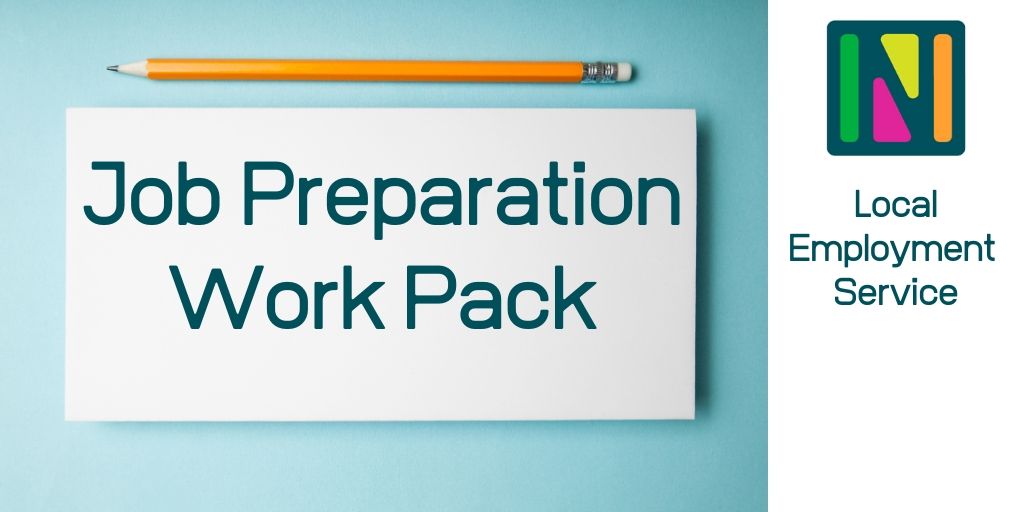 COVID19 & Local Employment Service 
Northside Partnership's Local Employment Service offices are currently closed to the public. However, we continue to work with you, and we can do this by phone and electronic contact.
Northside Partnership Coolock Office: 01 8485630
Northside Partnership Kilbarrack Office: 01 8320995
Our Local Employment Service, together with Cullinane Consulting, has prepared a really useful Job Preparation Work Pack. This work pack contains information, guides and templates including:
Skills & Strengths Worksheet
Guide to Creating a Great CV
CV & Cover Letter Templates
Interview Preparation Handout
Guide to Pitching Your Skills
Northside Partnership's Employment Service

We believe that people want to work in meaningful jobs and when given enough supports can find appropriate and sustainable work.
We know that in many areas where we work, there are high numbers of people who are unemployed and looking for work. We also know that many of these have been out of work for a long period of time and may be experiencing difficulties returning to work.
We believe that people will have a better chance to get work if they get training, new skills and develop personally.
Northside Partnership offers a number of supports to help people find work. These include training, advice, information, mentoring, one to one support, and work experience opportunities.
Please explore the programmes and services described below to see how we can help you:
Latest Jobs From Job Alert
Browse the latest jobs from job alert below.
[RSSImport display="6″ feedurl="https://www.jobalert.ie/?feed=job_feed&job_types=apprenticeship%2Cfreelance%2Cfull-time%2Cinternship%2Cpart-time%2Cpart-time-and-full-time%2Cpermanent%2Ctemporary-part-time%2Cvolunteer&search_location&job_categories&search_keywords&job_region=131″ displaydescriptions="true" paging="true" use_simplepie="true" date="true"]