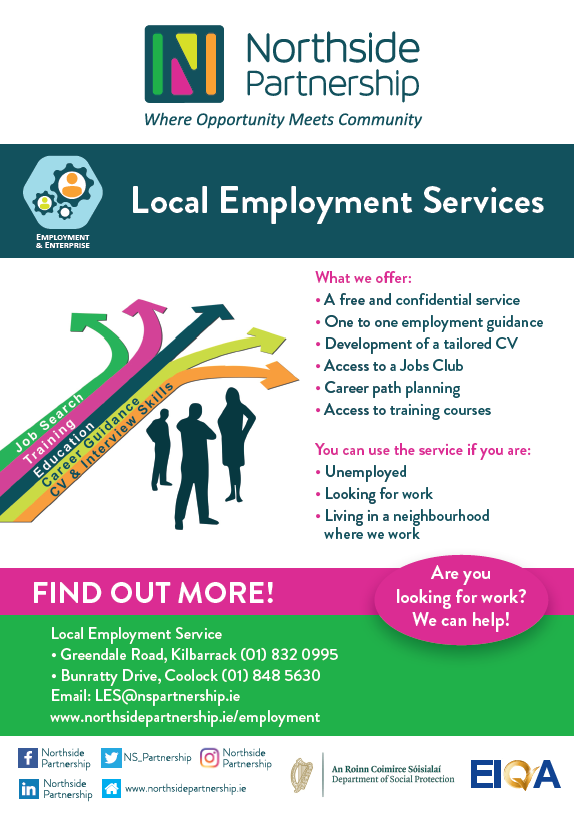 Our Local Employment Service helps people to find work which is appropriate and suitable. It is a free and confidential service. We support people who are looking for work with applying for jobs, getting training and writing their CV.
In 2017, our service worked with 1,860 new clients. Of these, we helped 555 people to find work. We also supported 1,166 people into education and training courses last year.
A key part of the Local Employment Service is the Jobs Club which helps people who are ready for work to improve their job seeking skills.
The Local Employment Service also works closely with local employers to understand their needs, to help them avail of employment incentives and to place suitable candidates in their company.
The Northside Partnership LES has carried the Q mark every year since 2006.
For more information on the Local Employment Service Network – you can also visit http://www.localemploymentservices.ie.