Our Challenger Programme is well underway with 43 new 6th class students who already have a 4 week reading club under their belt! Our first years smashed it at the rapping workshop, and were very impressive at the public speaking classes. Second years got stuck into coding which is more popular and relevant than ever. Our students are also really enjoying learning Irish in a fun way through games and play.
We were excited to introduce STEPS (Steps To Excellence for Personal Success)  to our fourth year students. Steps is a  course which can help people to increase their confidence, recognise what is holding them back and help them with setting goals to make changes they want in your life. This is a new workshop for our students, and we have 21 students who will complete the course and receive their Certification in May.
Thirty parents are also working hard to complete the Steps course. Parents will receive there certification at our graduation on May 16th.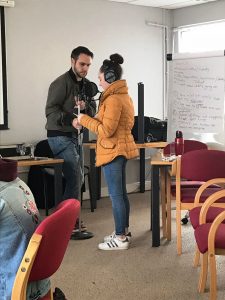 If you would like to find out more about Challenger, click here.