Northside Partnership Completes Charities Regulatory Code Compliance Process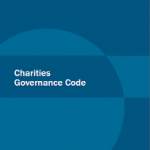 Following a recent meeting of the Board, Northside Partnership is happy to report that it has now completed the Charities Governance Code and is compliant with the code.
The code outlines a set of standards which a Charity should achieve to ensure effective management and control of the organisation. Under Northside Partnership's Strategy Statement, Where Opportunity Meets Community 2019 – 2023, Northside Partnership set out to be exemplars in good governance and committed to completing the code in 2020. In addition, the strategy statement set out that in promoting excellence in the Governance and the Administration of public funding Northside Partnership should commit itself to achieving the Charities Statement of Recommended Practice (SORP) in reporting on its year end financial statements.
Following Board approval of the 2019 financial statements we are now delighted to report that we have fully adopted the SORP standards and will do so going forward.
In commenting on the work undertaken to adopt the new standards Nessan Vaughan, Chairperson of the Northside Partnership Board, commended Northside Partnership CEO and staff and the Administration team, led by Finance and Administration Manager Pamela Meates, for the considerable additional work undertaken in completing the audit process. "These are significant achievements and combined with the Excellence Ireland Quality Awards (Q-Mark), which Northside Partnership achieved in 2018, demonstrates our commitment to quality assurance and excellence in the governance and management of public funds".