The work of a Darndale programme which aims to tackle complex economic and social problems by developing leaders within communities has been praised by a government minister who visited the area today (14/12/2022).
Minister of State, at the Department of Rural and Community Development, Joe O'Brien TD, said he had been very happy to provide funding to Northside Partnership's Placed-Based Leadership Development Programme in Darndale.
The programme promotes collaborative working between the community and voluntary and statutory organisations by developing leaders and empowering them with the skills, competencies and behaviours to address various social challenges.
Northside Partnership is a not for profit organisation that works to address poverty and social exclusion. It does this by working in partnership with local people, community groups and statutory organisations such as Dublin City Council, the HSE and An Garda Síochána.
There are currently 24 programme participants halfway through Northside Partnership's Placed-Based Leadership Programme and the Minster visited for a mid-term review. Already, participants are working on a community action plan.
Participant Sue Hanlon said the programme had given her insight and hope for the future of the area.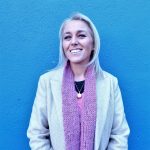 "As a resident,  working alongside organisations in the community, it has given me insight into issues and recognition that we all want the same outcomes," said Ms Hanlon.
"It gives me great hope to see people from all backgrounds coming together and up-skilling so they can become  become positive leaders, not only in their community work, but in everyday life."
Minister O'Brien said he had been more than happy to support Northside Partnership's Placed-Based Leadership Programme in Darndale and was delighted to be in the area to note its substantial progress.
"This programme supports participants working to improve the lives of people in Darndale and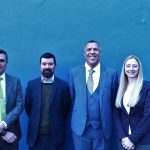 creates opportunities to work together to design, implement and review solutions to complex social challenges," said Minister O'Brien.
"I am very happy that my Department was able to provide funding and support for this very important and meaningful programme.
"And I am confident the learnings from this great initiative can be built upon and expanded to other communities in Ireland going forward."
Northside Partnership CEO Paul Rogers said the Minister had given incredible support to the project.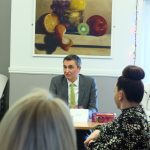 "Minister O'Brien, and the staff in his department, have given incredible support to this initiative, which aims to build the leadership capacity of those living and working in our community and create a strong coalition of organisations committed to making things better for individuals and families across Darndale," said Mr Rogers.
All participants in the Placed-Based Leadership Development Programme work or live in the community and have completed six of nine, two day, workshops since the programme began in January. The programme is devised and facilitated by Dr. Rob Worrell. Dr. Laura Knight is conducting the evaluation.
Dr Jack Nolan, chair of the Darndale Implementation Oversight group (IOG), the community focused initiative of Dublin City Council for the area, welcomed the Minister's support.
"Projects such as Northside Partnership's Placed-Based Leadership Development Programme are helping to chart really positive progress in the area," he said.