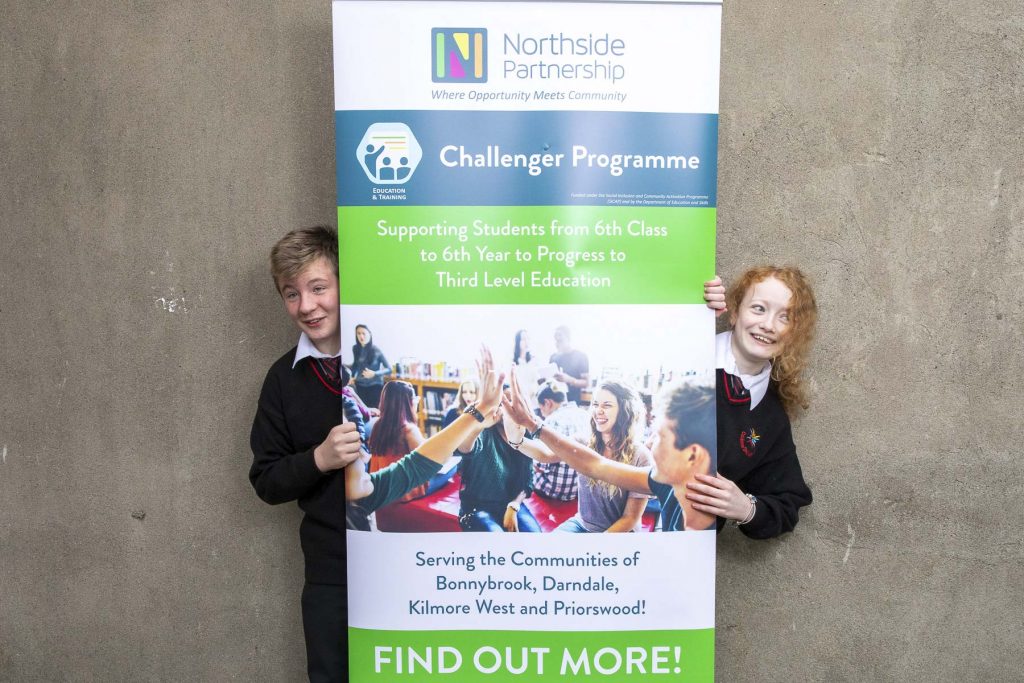 Minister Joe O'Brien today (21st October 2020) launched The Challenger Resource Manual, a framework which details the approach that is needed to promote success in education for young people in Darndale and the surrounding area. 
Just 6% of people in some of the areas where the Challenger Programme is delivered progress to third level education, a stark contrast to the 61% progression in nearby Drumcondra (2016 Census).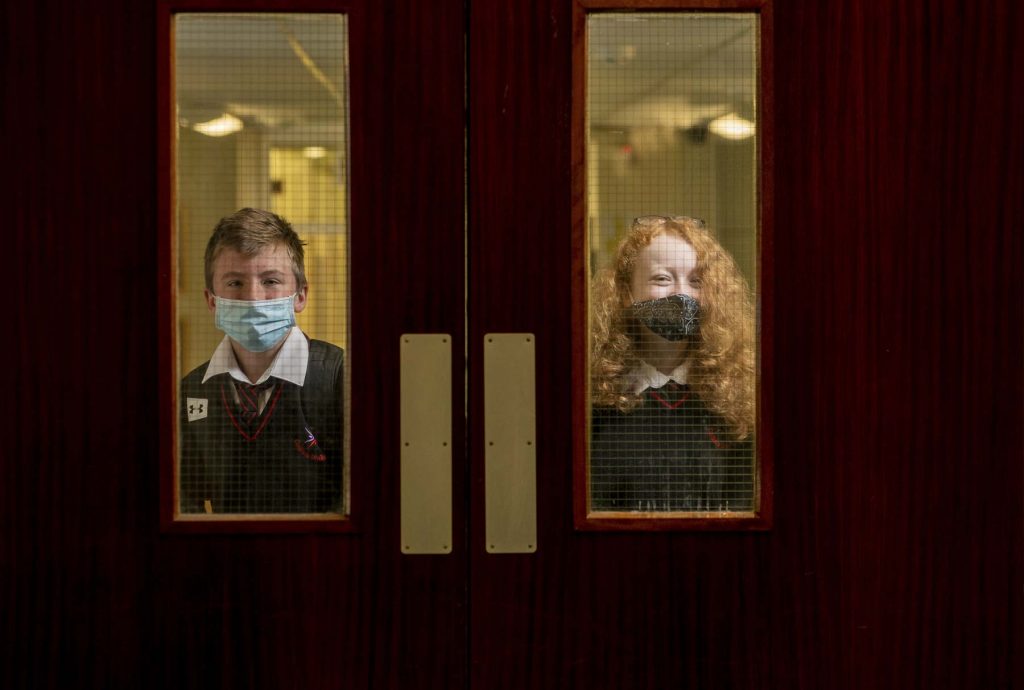 This is the environment in which Northside Partnership created The Challenger Programme. Challenger provides structured supports for students and their parents in Dublin 5 and 17 and works with students from 6th class to 6th year to transition successfully into secondary school, complete their Junior and Leaving Cert exams and enable them to progress to third level. 
'Education inequality, sadly, is a feature of the Irish education system," according to Nessan Vaughan, Chairperson of the board of Northside Partnership. "One of the most damaging impacts of Covid-19 is the exacerbation of this inequality. Studies show that education is the most effective route out of poverty and in supporting citizens fully participate in society. That is why Northside Partnership invests in supporting students remain in education and progress to further and higher education'. 
Northside Partnership has created a manual which brings together the learning and practice from its experience of running the programme since 1995. Working with Colin Falconer of Inspire Chilli to develop the manual has put Advantaged Thinking at centre of the programme by working with the strengths and capabilities of individuals and communities. It is available as a guide to other organisations who are interested in setting up a similar programme and as a tool to enable consistency of delivery.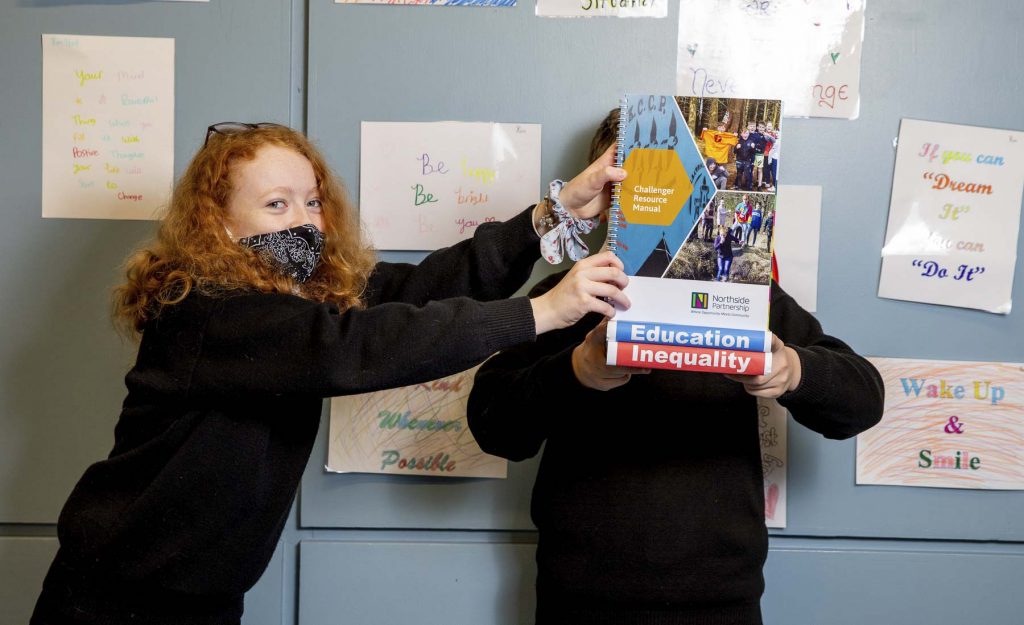 "We believe that the young people of Dublin 5 and 17 are as talented and skilled as their peers and it is our job to provide opportunity, investment and equality in education through an Advantaged Thinking Approach," said Niamh McTiernan, Director of Services at Northside Partnership. "Rather than a focus on the disadvantage often synonymous with areas such as Darndale, the Challenger programme focuses on the assets and capabilities of young people in the area and builds on their opportunities by providing grinds, cultural experiences and inspiration."      
33% of Challenger students went on to 3rd Level education in 2020, with a further 40% taking up post-Leaving Cert courses.  
Karena Flynn-Thai was one of the first students to take up the Challenger programme in 1995 at St. Francis Primary School. She now works as Director of Advertising with an ecommerce company.  
"I have now done a 360 with the programme. I used Challenger and the DCU Access services to lead me into my dream job. Now we employ interns from the DCU Access to the Workplace Programme. I know how important getting that first foot in the door of a corporate world is worth to somebody from a background where they have no corporate contacts. I was in that position and I am so fortunate to open the doors to others with similar backgrounds to mine." 
Such was the effect of the Challenger Programme in Karena's home, her mother went back to school, got her Junior and Leaving Certificates and went on to further education.  
You can download the manual here: Challenger Resource Manual